I love this coaster. It's called RUSHING ©Erin Smith Art and ©High Cotton Ink. Thank you Erin Smith!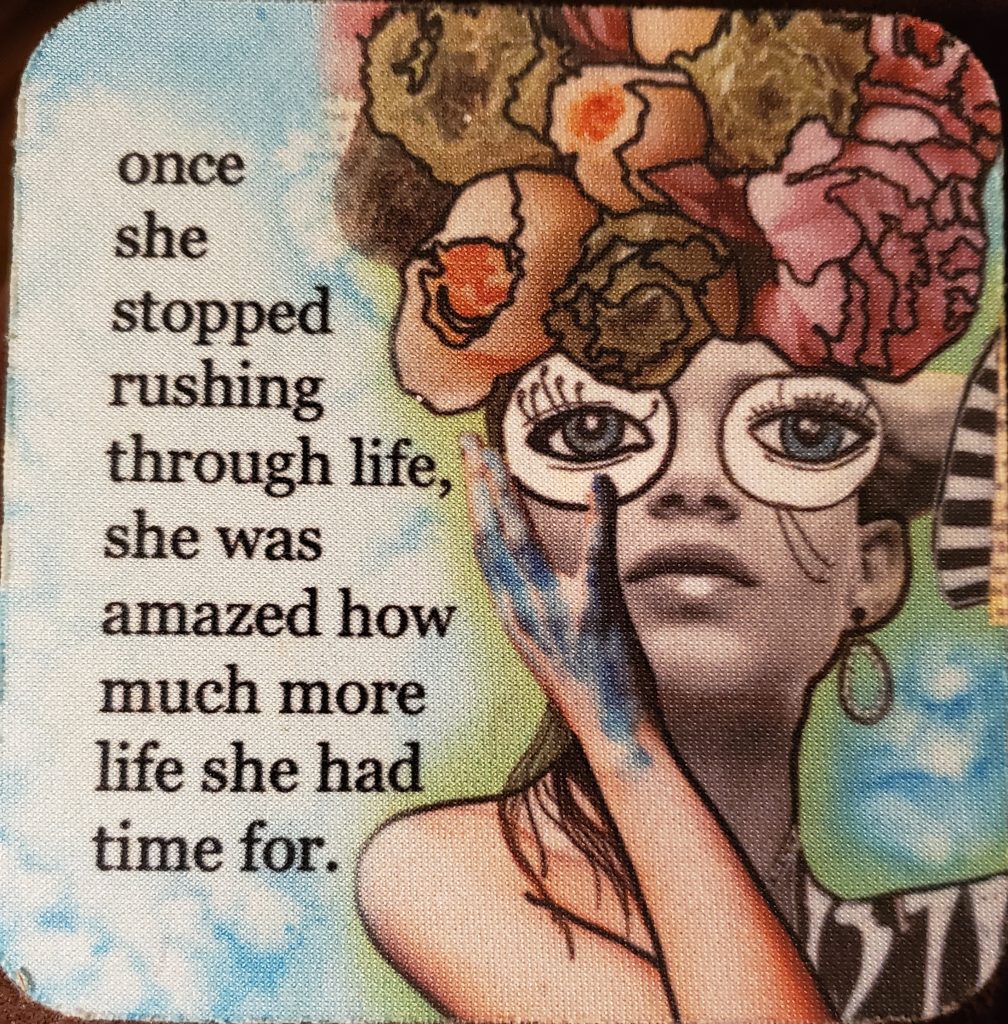 My sister Debra sent me this after she, another sister, & I were shopping in Naples, a couple of years ago.  We each bought some for friends and this one came in the mail a month or so later.   I thought it was special and mostly displayed it (vs. use it) for the better part of a year.  Then, last fall, a friend gave me a storyboard charm that said much the same thing.   Universe sending me a message: YES
I ran track as a kid and for years, played center field or short center in softball.  Moving swiftly comes naturally to me so, I'm familiar with breakneck speed.  The environmentalist in me is somewhat ashamed of my penchant for speed behind the wheel.
In the winter of 2018, after becoming a Board Certified Patient Advocate that spring, I woke up to the fact that my goal to provide advocacy services on a part time basis was, well, unrealistic for starters.
I had a nice website, it achieved some interest by my receiving phone calls and emails from prospective clients. The trouble, I swiftly learned, is that when a person is in dire need they don't read about the types of services provided or the posted abbreviated hours..they key in the number and ask for help. Lots of help. And they needed – a wide variety -of help NOW.
Hale Health Advocates' focus was on End Of Life choices and utilization of Palliative Care and Hospice services for people and their pets. I was eager to educate people about their options at life's end and what documentation is required to insure their wishes are honored and followed through. For more information about these topics visit:
Read amazing stories of people's experiences, educational information, and a complete toolbox for creating the life you want all the way through it. If you are inspired to help, click on the links to volunteer or start a new chapter in your community. In any event, the documents are yours to be downloaded. Why not show appreciation and make a donation for their efforts? Thank you!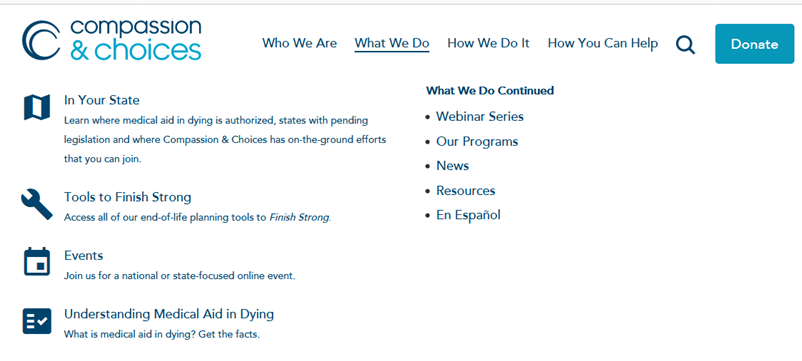 I am a supporter of this organization and they continue to do great work on behalf of all of us. Becoming a Board Certified Patient Advocate was another expensive lesson in a lifetime of learning.
I really had to s l o w down, catch a breath, and decide what I wanted to do next.