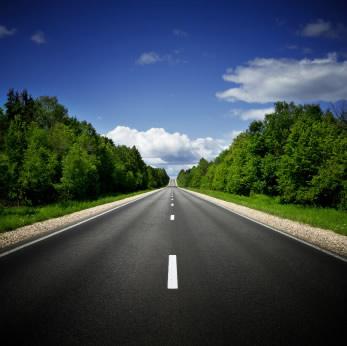 Do you share my fascination with roads? I'm mesmerized by photographs, illustrations, and sketches of roads. I have a fairly nice collection of them hanging around my home office.
Maybe it's because I ran track in junior high school. I loved looking down the bright white center line of the paved track, crouch 4 position, on your marks, set and go! I was all about the short sprints, 50 yard, 100 yard and I ran 220 relays. Running feels powerful.
I also love to drive. I favor asphalt, the smooth ride but, a well-constructed new concrete road can feel beautiful beneath your wheels too.
Or, is it the plentiful poetry or Irish blessings about roads? Like Robert Frost's "Two roads diverged in a wood and I –I took the one less traveled by, and that has made all the difference?" Or, "May the road rise up to meet you, May the wind always be at your back. May the sun shine warm upon your face, and the rains fall soft upon your fields. And until we meet again, May God hold you in the palm of His hand?"
Each of us walks, runs, rides or drives the roads of our lives. There may be road-blocks, U-turns, forks to choose between, one-way streets, roundabouts, and occasionally, dead ends. The key is to keep on keeping on. I've failed many times. Fall down, get up, fall again, get up again. Never, ever give up!
Looking down a road like the one above, my eyes see promise, the unknown, the mystery of the uncharted, a way out, a way forward, and sometimes a way home.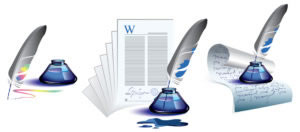 Freelance Writer – Author – Health Advocate
WELCOME to my site; I'm glad you're here! Look around, stay awhile.