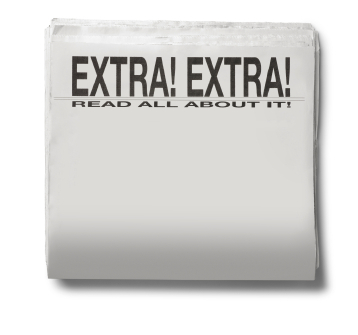 About a week ago I was looking for an ebook on Amazon using the app on my mobile device. I was shocked to see this message: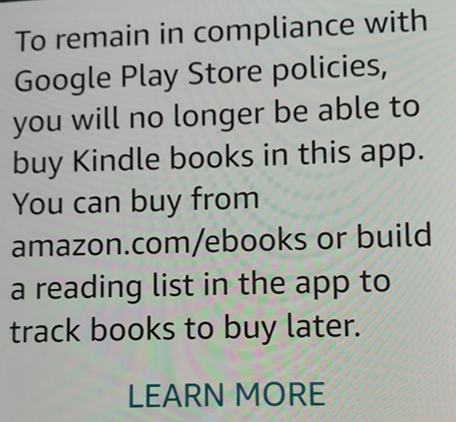 So I did a little searching and found this CNET article:
https://www.cnet.com/tech/services-and-software/heres-why-amazon-wont-let-you-buy-books-on-kindle-app-for-android-anymore/
I followed the CNET link to get to the bottom of why my books and hundreds of thousands (if not millions) of other digital content creators stealthily lost a major sales channel. Google wants 15% of any sales made using their app and Amazon won't play along.
Once I knew about it, I started searching and there I found several links but not nearly as many as one would expect given the magnitude of this development. And who said there is no honor among thieves? I now refer to the media. Protecting the interest of two huge tech giants (and quite possibly their own investment portfolios) by the seeming hush-hush news of this HUGELY detrimental action involving two mega-giants on the backs of a hell of a lot of writers, musicians, cartoonists, etc.
Seriously, in a search on Duck, Duck, Go (7/19/22) for "why can't you buy kindle books on amazon app" you get results from, in this order: CNET, AndroidAuthority, BookShopBlog, MakeUseOf, MyBookCave, News18, Quora, Engadget, iPhoneLife, and on the next page of results we begin to see Business Insider, Quora, Medium. Not a peep out of the big media outlets.
I guess Karma is at work here because in March of 2021 The Verge reported "Amazon withholds its ebooks from libraries because it prefers you pay it instead" so like I said, Karma. Trouble is, when the big tech dogs fight, we little people get burned. Yes, I also learned of Apple doing something similar about 11 years ago but again, I have a tough time feeling sympathy for any of these tech giants who make decisions that significantly and dramatically affect a huge number of the global population who depend on these sales. Thankfully I am not one of them because so far, mine are reference books that have a short shelf life.
Let's face it. After singing (many tech giant's praises) in my first two books about the Internet, we NOW know how each has betrayed our trust, sold our images, our data, and continually spy on us through all these "smart" devices and fancy cameras. Yes, your TV, phones, Alexa, Echo, Ring, etc. are not your friends. They may be fun to play with but do so at your own risk. EULA (end user license agreements) are created to cover the asses of all those who issue them. They do not offer us an ounce of protection.
What really ticks me off these days is the constant barrage of updates to Terms & Conditions or Privacy Policies which we know are BS – they claim they want to be "transparent" after decades of deception and deceit. If you can possibly make your way through all this &@#% – similar to credit card agreements, etc. you discover that you truly have next to zero rights or recourse IF you want to use their products.
My mission here is to help spread the word that creatives might want to find alternative channels that don't leave them stuck-in-the-middle-of-big-tech-wars at our expense.